PEPPER MIX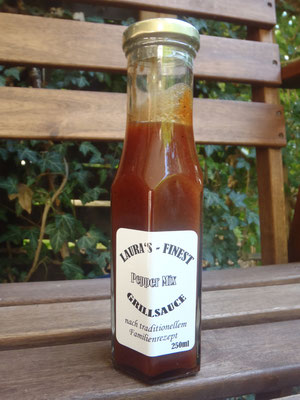 Laura's Finest "Pepper Mix" Barbecue Sauce is, as you may have already guessed, a peppery variation of the Original Barbecue Sauce.
Just like the "Original", the "Pepper Mix" Barbecue Sauce goes very well with seasoned and unseasoned meat and poultry, along with baguettes, raw and barbecued vegetables.
The different types of pepper used in the sauce give it the right amount of bite. "Pepper Mix" is for you if you want intense flavour and you like it hot!
It's medium-hot, well-spiced, full of tomatoes, peppery and mixed with the sweetness of honey. 
Ingredients:
Ketchup (
Try our other tastes: